Services
Kobe Convention Center offers various services to support the success of your event.
Experienced staff will propose the best services to suit the size and purpose of your event.
Service01

High-speed Wireless LAN (Wi-Fi)
High-speed wireless LAN (Wi-Fi) service is available in all of the facilities. It is possible to build a flexible network environment, as you can access wired and wireless networks anywhere in the buildings.
Service02

Change/Setup of Layout
We can arrange change of layout of the venue, according to your request.
Service03

Arrangements for the Construction of Signboards
Poster Panels, etc.
We can make all display-related arrangements, including planning and production of signboards (signboards, guideboards, etc.), installation of poster panels, etc.
Service04

Arrangement of
Technical Staff
We can arrange computer, stage, sound, lighting, video, and simultaneous interpretation equipment operators as well as interpreters.
Service05

Video Equipment and Electrical Work
We can arrange computers, computer peripherals, projectors, and other video-related equipment and accept orders for electrical work as needed.
Service06

Arrangement of Catering Services (Food and Drinks)
We can arrange catering services of bento boxed lunches, etc. and for parties and coffee breaks to suit your budget. Mineral water will be served to speakers for free in the event venue.
Service07

Guide Signs
We will post guide signs in front of the rooms for free. We will accept orders to post guide signs at Sannomiya Station.
Service08

Stationery
We can arrange the loan of equipment, copiers, phones, facsimile machines, national flags, etc.
Service09

Floral Decorations
We will make necessary arrangements to suit your budget and the contents of the event.
Service10

Arrangement of Convention Volunteers (Including Language Volunteers)
We can arrange volunteer staff, according to the contents of the conference. (You will have to pay part of the expenses, including traffic expenses, of the staff.)
Service11

Public Relations for Open Classes for Citizens
We provide information on open classes for citizens through various media.
Service12

Cleaning
We can advise you on the arrangements for cleaning after a luncheon seminar, etc., disposal of industrial waste, etc.
Service13

Temporary Security Services
We can advise you on the security in and around the venue in the case of a large-scale exhibition, academic meeting, etc.
Service14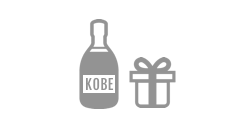 Information
on Souvenirs
We can provide information and arrange Kobe's specialty sweets, souvenirs, event stall operators, and commemorative gifts.